Praise for Abortion Practice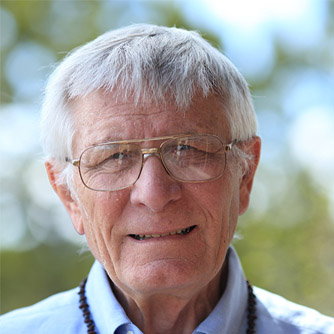 Warren M. Hern, M.D., M.P.H., Ph.D.
J.B. Lippincott Company, Philadelphia, 1984
Softcover reprint. Alpenglo Graphics, 1990.
368 pages, 59 illustrations, 3 color plates, 16 tables
U.S. orders: $35.00 includes postage & handling
Praise for Abortion Practice
Foreword by Philip G. Stubblefield:  "With the publication of this book a new standard is set for quality of care in this area."
Reviews
Michael Burnhill, in Family Planning Perspectives "…a thorough and comprehensive textbook on abortion service provision…" "…should be part of the library of all abortion practitioners and all those interested in the impact of unwanted pregnancy on womenās physical and mental health…"
Lawrence A. Reich, in The New England Journal of Medicine "It is the first comprehensive work offering a clear and concise treatise on one of the most frequently performed procedures in the United States today… This book will serve as the yardstick by which all other information on abortion must be measured."
Gordon M. Ditmanson, in Journal of the American Medical Association "…an excellent addition to the library of anyone providing medical services to women in the reproductive age group."
Christopher Tietze ÷ "… What a book! I was not able to pick any nits… It is considered opinion that you have made a real contribution to the field." Personal letter to the author, February 13, 1984.
Originally published in 1984 by JB Lippincott Company, this book has become a standard text in the abortion field and an important part of every medical library.
Cited in Webster v. Reproductive Health Services and in Turnock v. Ragsdale. Amici curiae brief of the National Abortion Federation and Planned Parenthood Federation of America: "…the authoritative medical treatise on abortion practice."
Warren M. Hern, M.D. M.P.H., Ph.D. is the Director of the Boulder Abortion Clinic in Boulder, Colorado, which he founded in 1975. An epidemiologist, he is Assistant Clinical Professor, Department of Obstetrics & Gynecology, University of Colorado Health Sciences Center and Assistant Professor Adjunct, Department of Anthropology, University of Colorado at Boulder. He is a Fellow of the American College of Preventive Medicine, the American Association for the Advancement of Science, the American Anthropological Association, and the Society for Applied Anthropology. His work for reproductive freedom has been recognized by the National Organization for Women, the National Abortion and Reproductive Rights Action League, and the Colorado Womenās Political Caucus. He was a founder of the National Abortion Federation.
CONTENTS
What this practical resource covers:
Abortion counseling

 Patient management
Staffing and staff attitudes
Operative procedures and techniques
Prevention and management of complications
Legal and administrative aspects of abortion practice
Community relations
"The Epidemiologic Foundations of Abortion Practice" ÷ a unique chapter ÷ deals with fundamental concepts of pregnancy, reproductive health, the development of abortion practice, and the epidemiologic basis for choices of abortion technique.
Special features:
Step-by-step explanation of operative outpatient abortion techniques through the second trimester
Specific data on preoperative and postoperative diagnosis of fetal age
Prevention of long-term adverse sequelae of abortion
Sample forms detailing data needed for patient records and care
Exceptionally valuable for a broad range of readers
Because it provides practical, in-depth information about all aspects of abortion practice, this book has proven to be useful to abortion service providers (doctors, nurses, counselors, administrators), obstetricians and gynecologists, family and general practitioners, pediatricians, nurses, social workers, lawyers, pathologists and radiologists, lawyers, social scientists, journalists, teachers and students of social change, public administrators, and policy-makers.
CHAPTERS
1. The Epidemiologic Foundations of Abortion Practice
2. Meeting the Patient: Screening Procedures and Patient Evaluation
3. Abortion Counseling
4. Abortion Nursing
5. Operative Procedures and Technique
6. Postoperative Procedures
7. Management of Complications
8. Diagnostic Evaluation of Pregnancy Duration and Fetal Age
9. Equipment and Facilities
10. Staffing and Operation
11. Legal Aspects of Abortion Practice, by Roy Lucas, J.D.
12. Long-Term Risks of Induced Abortion
13. Program Evaluation
14. Community Relations